Jason Santa Maria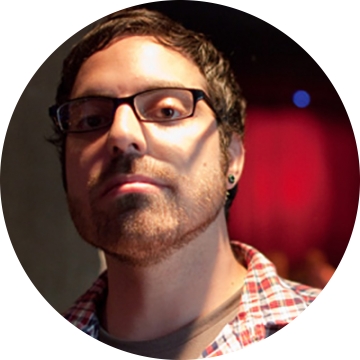 Jason Santa Maria is a graphic designer with a deep love for letters. He's the founder of Brooklyn-based design firm Mighty; a faculty member at SVA's MFA Interaction Design program; a cofounder of A Book Apart; and the founder of Typedia, a shared online encyclopedia of typefaces. Previously, he cofounded the collaborative writing platform Editorially; he also served as the vice president of AIGA/NY and as the creative director for A List Apart and Typekit. He has designed websites that balance beauty and usability for clients such as AIGA, The Chicago Tribune, Housing Works, Miramax Films, The New York Stock Exchange, PBS, The United Nations, and WordPress. He discusses design on his award-winning website.
Appearances
Episode

83 Wrangling Typefaces
Typography is a powerful way to immediately communicate the tone and voice of a site. But how exactly do you create great typography? Jason Santa Maria joins Jen Simmons to talk about his approaches to designing with type.
In This Episode
How to design great typography
How to choose a typeface
Type on retina screens
Finding a high-quality font
What's coming next in web font technology