Jeff Eaton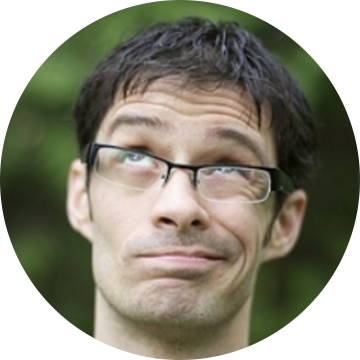 Jeff is a teacher, content strategist, and software architect who works at Lullabot. He has more than two decades of diverse experience in publishing, enterprise infrastructure, and web development. He's built ecommerce sites for florists, enterprise web systems for multinational corporations, and supply-chain automation tools for billion-dollar industries using technologies from Perl to ASP.Net. He's designed and implemented large-scale web platforms for clients including Sony/BMG Music, Fast Company and Inc. Magazine, World Wrestling Entertainment, Verizon Wireless, Harvard University, and more. Jeff hosts the Insert Content Here content strategy podcast. In the Drupal world, he's best known as a co-author of O'Reilly Media's Using Drupal; author of the popular Voting API, EVA, and Token projects as well as dozens of other plugin modules; the primary developer of Drupal's core TokenAPI and a co-developer of FormAPI.
Appearances
Episode

95 Making The Web Ahead Website
After months of work, I've launched a new website for The Web Ahead, at thewebahead.net. Hear a saga of the agony, the ecstasy, the design and the build. How? Why? On what? A lot of geeking out about tech and design and some talk about future plans, too. The inimitable Jeff Eaton switches seats and interviews me, Jen Simmons, all about it.
In This Episode
Reasons behind creating this website
Jen's design process, designing in Drupal
Designing the audio player
Transcripts and Team Web Ahead
The server stack and deployment process
Figuring out branding and typography
Future plans for the show
Growing The Web Ahead into a business
How you can get more involved
Episode

61 Making Your Stuff Make Sense
Architecting how content is structured, collected, and presented are three distinct aspects of designing a web project. Jeff Eaton joins Jen Simmons to talk about how to think through it all.