Andy Budd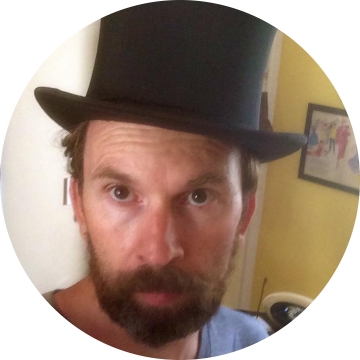 Andy Budd has been blogging about design and technology since 2003. He was one of the leading lights of the web standards movement and his book, CSS Mastery has sold over 60,000 copies and has been translated into a dozen languages. Andy has moved away from the development world over the last few years and is currently focused on the way people interact with technology.
Andy Budd is one of the founding partners at User Experience Design Consultancy, Clearleft. As a leading authority on interaction design, Andy is a regular speaker at international conferences like The Web 2.0 Expo, An Event Apart and SXSW. Andy curates dConstruct, one of the most popular design conferences in the UK. He's also responsible for UX London, the UK's first dedicated Usability, Information Architecture and User Experience Design event. Andy is the driving force behind Silverbackapp, a low cost usability testing tool for the Mac. He also plays a supporting role at Fontdeck, Clearleft's web type start-up.
Andy has helped judge several international design awards such as the British Interactive Media Awards. Andy also sits on the advisory board for .Net Magazine, although this has absolutely (cough) nothing to do with them wining agency of the year last year. In May 2010, Wired Magazine named Andy one of the top 100 most influential people in the UK digital sector, much to the pride of his mother and the surprise of everybody else.
Andy lives in Brighton with his lovely girlfriend, Alison. He's a keen traveller and a reasonable cook. Never happier than when he's diving some remote tropical atoll, Andy is a qualified PADI dive instructor and retired shark wrangler.
Appearances
Episode

93 Parsing Design
The practice of web design has evolved tremendously over the last two decades — so much so that it can be difficult to grasp where we are at. User experience design, user interface design… so many complex pieces working together. Andy Budd joins Jen Simmons to articulate his vision of the current state of web design.
In This Episode
How design is valued these days
Agency vs. in-house design
Design job titles — what's what?
What is User Experience Design vs. User Interface Design?
The problem of designing by cargo cult
The loss of community on the web
Options for design tools
The coming importance of animation