Eva Ferreira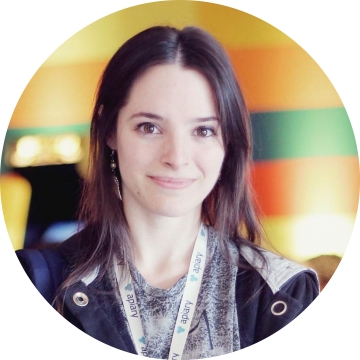 Eva is a freelance front-end developer with a passion for teaching. She currently works at the National Technological University of Argentina as a professor while she studies for a BA in Multimedia Design. She also speaks at front-end events such as CSSConf US, CSSConf Australia and SassConf; last but not least, Eva is currently organizing CSSConf Argentina 2016.
Appearances
Episode

117 Transforming the Shapes
Web pages are visually and technically a pile of boxes. By default, all those boxes are rectangles and squares. But they don't have to be any longer. With CSS we can now transform those rectangles into parallelograms, rhombuses, skewed boxes, circles, and elephants — or any shape we want. Eva Ferreira joins Jen Simmons to talk about what's possible and how to do it.
In This Episode
transforms
rotation
scaling
skewing
perspective
translation
clip-path
shape-outside
how CSS is born