Rey Bango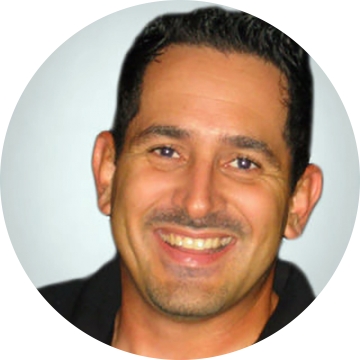 As a Technical Evangelist for Microsoft, Rey focuses on promoting best practices for client-side web development and helping Microsoft meet the needs of this community. He is passionate about HTML5 and the possibilities that it brings for building rich, interactive web applications. In addition, Rey is a member of the jQuery JavaScript project team, and editor of ScriptJunkie.com, the best place for cross-browser, solutions-based web development articles.
Appearances
Episode

94 Rethinking Microsoft's Browser
Microsoft announced that they will be introducing a new browser, code-named Project Spartan. Windows 10 will ship with both IE and Project Spartan, but Spartan is the future. What is happening? How is it that the oldest popular browser is going to end? Rey Bango joins Jen Simmons to tell all.
In This Episode
What is Spartan?
What's the rendering engine in Spartan? How similar is it to IE?
What's the web standards support like?
Why is Microsoft changing browsers?
What are the priorities for Spartan?
Is that the name? When is it coming out?
It's "evergreen"? What's that mean?
How long will Internet Explorer stick around?
Episode

42 Internet Explorer 10
Internet Explorer 10 is out. What's new with one of the most popular browsers? How is the support for HTML5, CSS3, and new Javascript APIs? What do people who create the web need to know?