Stephanie Rieger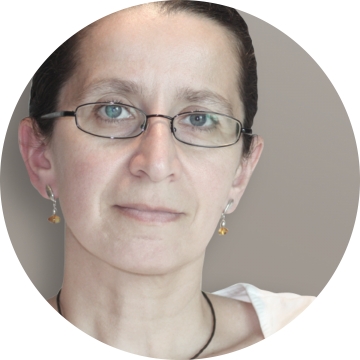 Stephanie Rieger is a designer, researcher and closet anthropologist with a passion for the many ways people interact with technology. A mobile industry veteran with a keen eye on emerging technologies, Stephanie speaks at conferences and teaches workshops on design and strategy all over the world. She is also co-founder and principal at yiibu, a small yet perfectly-formed design consultancy that explores the human impact of embedding technology into every day life.
Appearances
Episode

112 Imagining the Web of Things
Talking about the Internet of Things is all the rage these days. What is it about, and why is there so much hype? Will an ecosystem of internet-connected "devices" take over our lives? What role does the web play in all this? Stephanie Rieger joins Jen Simmons to discuss. Then Jonas Sicking joins Jen for a second interview, to talk more about what how the web might be involved.
In This Episode
What is "The Internet of Things"?
How will our lives be enhanced by having the internet woven through our physical world? Will that be better?
What kind of devices can we expect?
Will we need a separate app for every 'thing'?
How might the web be used to connect devices?
What is Google doing with their Physical Web project?
What is Mozilla doing with their Fly Web project?
How can anyone create an internet-connected physical object using Bluetooth and a beacon?